What Our
Clients & Partners

Say...
Had a great experience with Kevin. Very nice and easy to communicate with. Answered my calls or got back to me the same day. Would definitely work with again. ………….

-Carlosaotarola
This is the second time I worked with Kevin and I have to say he is very efficient and he will try his hardest to get you a fair deal. He is a cool and amazing guy. Highly recommended

-Paul Cancio
Kevin is easy to work with and respond very fast. He answered all the questions and make sure I get the best rate. I highly recommend him and his team. They know what they are doing.

-Natsiri Tang
Kevin helped me with my investment property purchase when others declined me for being self employed. He is very professional and always kept me up to date of the entire process.

-Frank Amador
Kevin was amazing! Kevin and his team worked very hard to help close my loan in less than 2 weeks. Great communication throughout the process and was always available to answer any questions I had. Thank you so much!!!!!

-Phaly Mom
Kevin is the best. He is trustworthy and treats you like a friend. He made a stressful process seamless. All around great guy and easy to work with.

-Frank3311
Kevin is so sweet. Could not imagine going through this process without him. Especially since this was our first home. He was very kind and patient and was always available to answer any questiins we had. Thanks again Kevin!!!

-Krystal
I stumbled across Kevin while me & my fiancé were looking to purchase our first home. So far, he's been phenomenal! Kevin has been so helpful, & FULL of amazing advice! He's very attentive & has honestly calmed my nerves tremendously, like buying your first home is a piece of cake lol HIGHLY HIGHLY RECOMMEND

-Linsey Piotrowski
Kevin was great to work with especially right now during this crazy pandemic. He explained the process to us clearly and quickly and we were able to get him all the items he needed without a problem. The whole process was not as stressful as we dreaded it to be initially. The process took a little over a month from start to finish and we got a great rate thanks to him. He was always available and quickly answered all questions. This is our second time working with Kevin and we will definitely work with him again.

-Jackie Gonzalez
I've used Kevin for all my mortgage and loan needs he's very responsive and knowledgeable and works with your busy schedule. I would definitely recommend him to anyone. Great guy and great service.

-enriquegonzalez2285
Submit Your Review!
I'd love to hear from you! Use this form to send over details about your experience with me.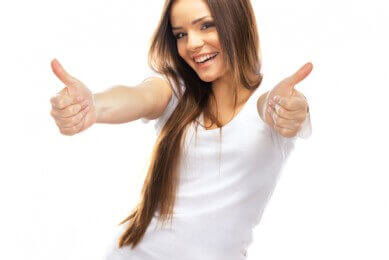 Get Your FREE Pre-Approval Letter Now!